Basic functions
Automation
Печать и доставка
Пошаговое руководство по созданию и рассылке дипломов и сертификатов
Узнайете, как быстро создать и разослать дипломы или сертификаты с персональными данными получателей.
---
Step 1 — Creating a document
It is enough to create a document in the desired format, upload your background, write the text and arrange the variables. You can add as many variables as you want, where personal data from the table will be substituted.
---
Step 2 — Filling the table
You can fill manually or copy the data from the spreadsheet application. If there are many lines, you can upload a CSV or XLS (Microsoft Excel) file, or upload from Google Sheets.
---
Step 3 — Receiving files
Files are created in the background. You can create as many files as you want at a time. Files can be downloaded in a single archive or as a multi-page PDF document after they are created.
---
Step 4 — Send out emails
For each file, you can set an email address. After mailing, the status of delivery and reading of each mail is displayed.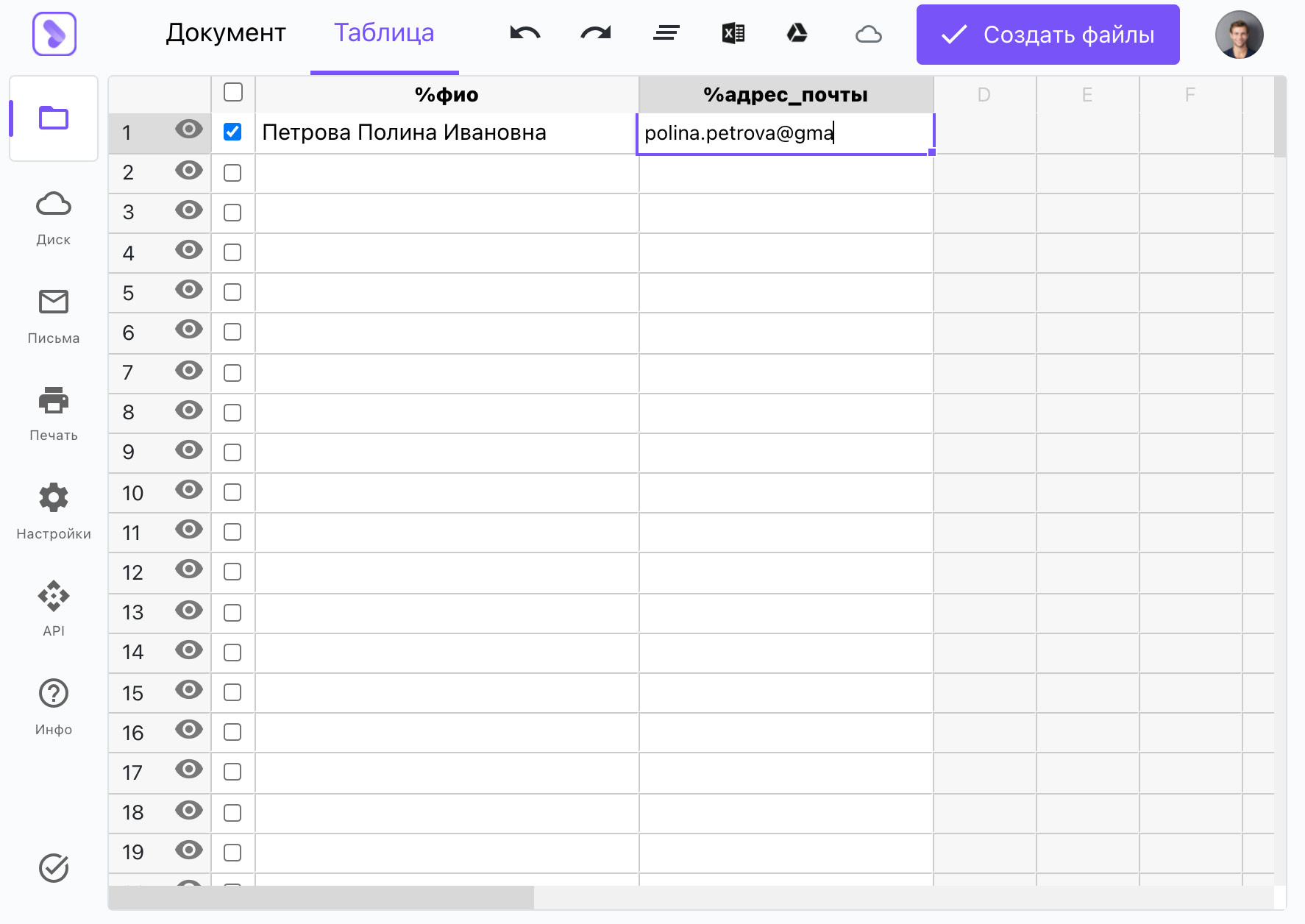 The text of the mail, the design, the sender is easily customizable. You can connect your own domain to send mails.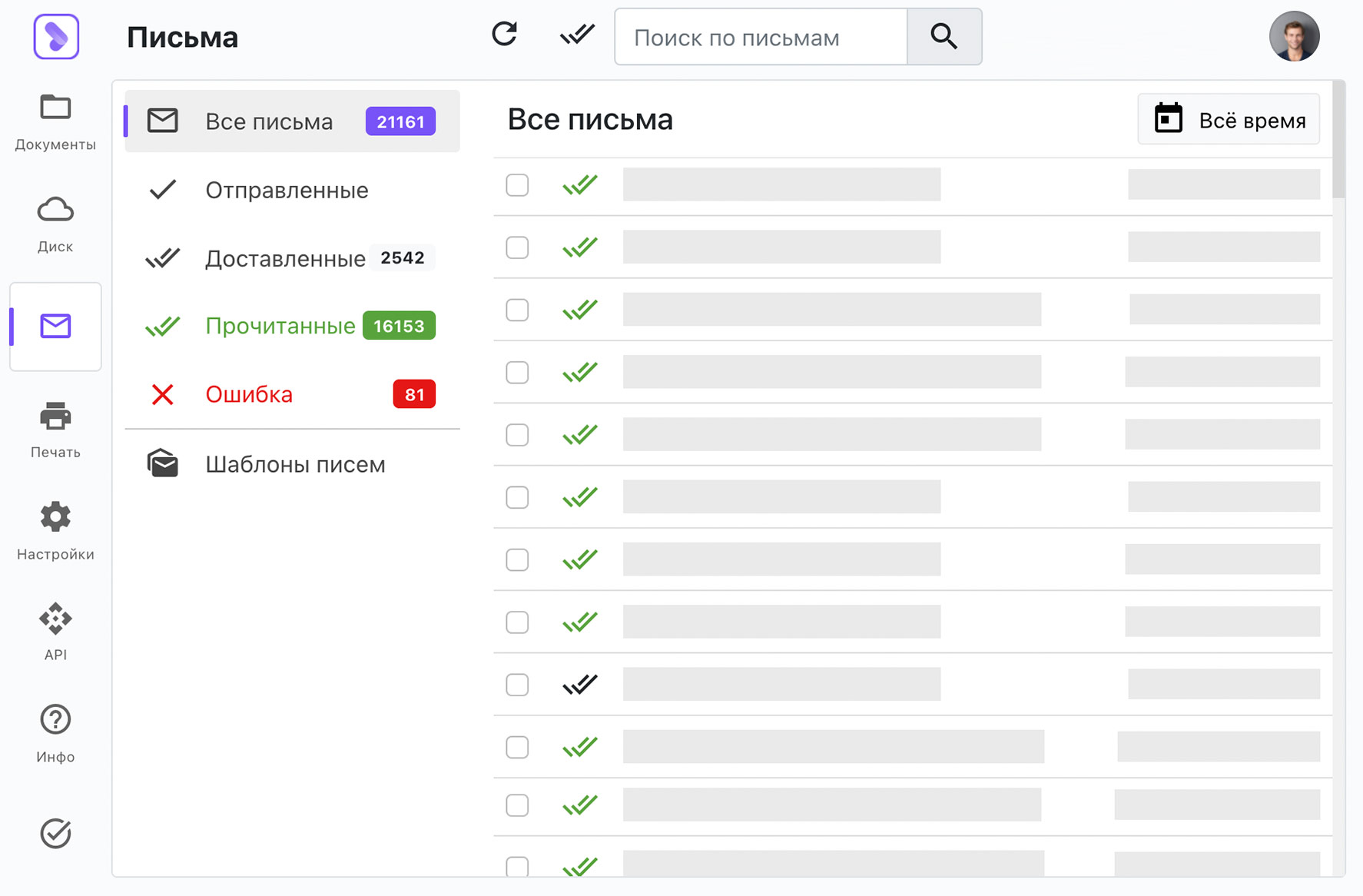 ---
Нужна помощь?
Напишите нам в техническую поддержку или через чат. Мы с радостью поможем вам!